City-Ordered Auction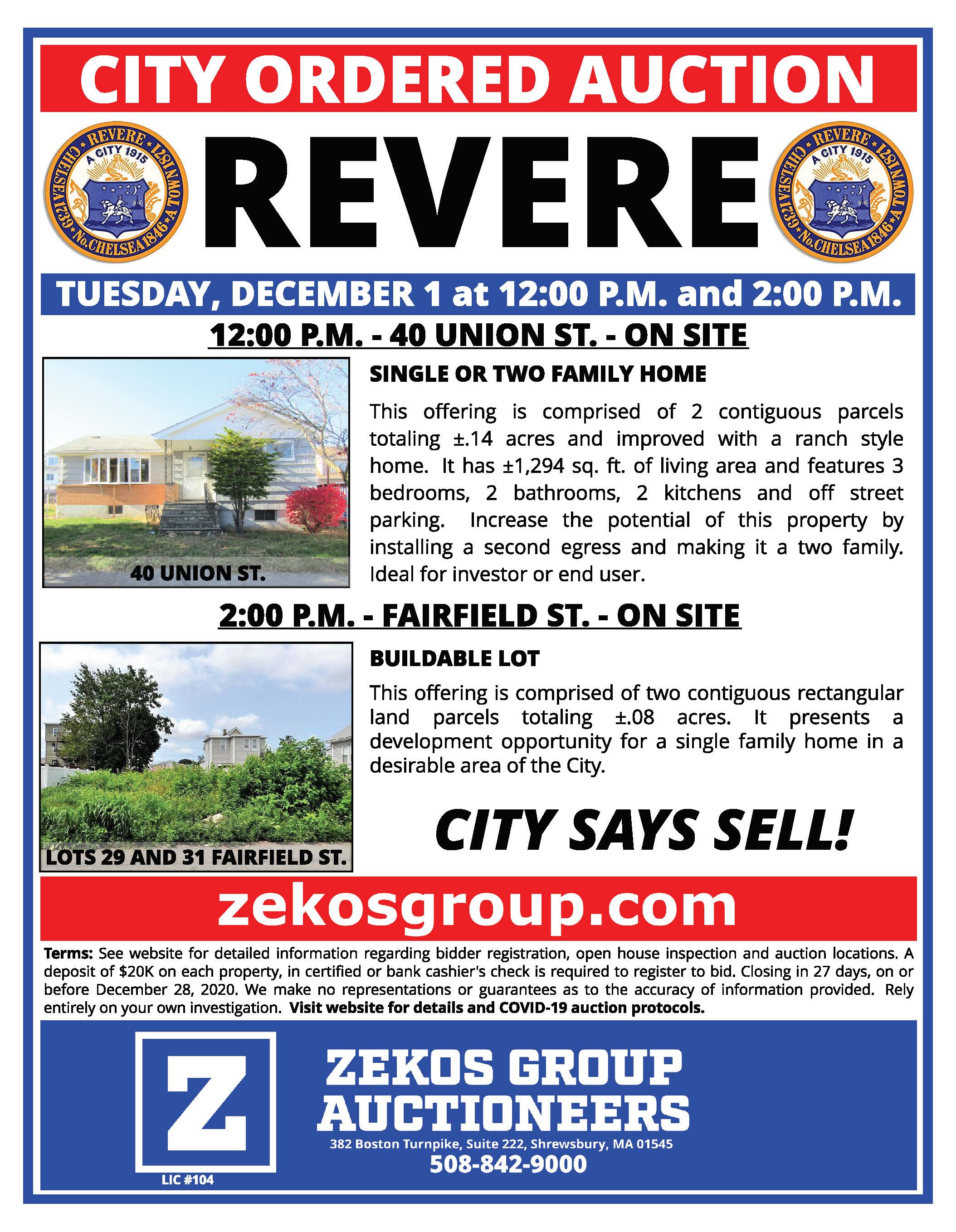 Properties at 40 Union St. (two contiguous lots) and buildable lots #29 and 31 on Fairfield St. will be put up for Auction on Tuesday, December 1 at noon and 2pm respectively.
Visit website for details and COVID-19 auction protocols.
City Hall Online
The vast majority of interactions that residents may need to have with city hall can be done safely from a phone or computer. Here's a handy list of things you can do online. If you have questions or requests, send them our way.