It's time to draw the lines, Revere!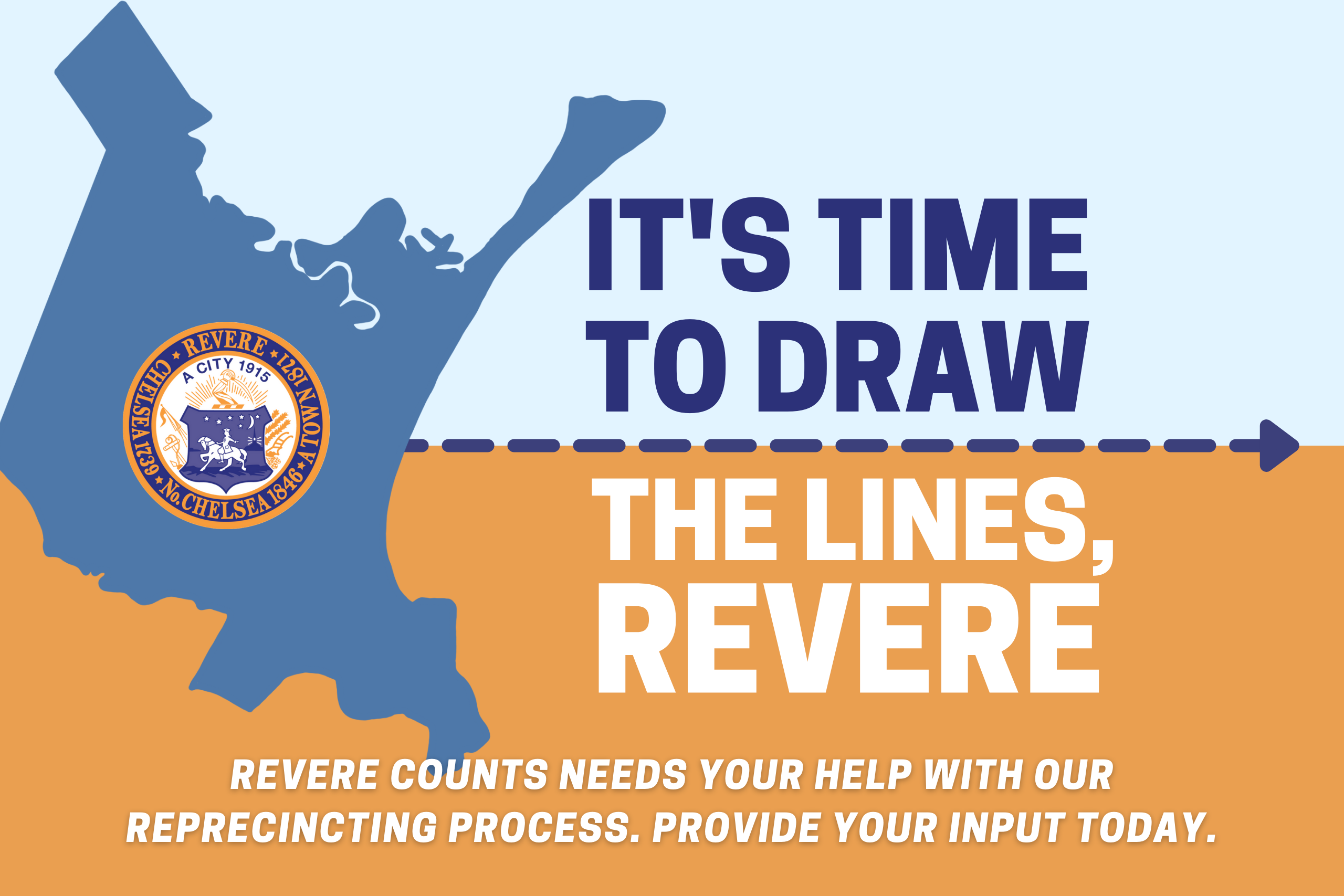 This month, we're receiving our 2020 Census data. With this data, there are a number of outcomes, including reprecincting and redistricting. Now is the time where local and state officials examine 2020 Census data to redraw precincts and districts - as populations and demographics change, wards and precincts must account for that. Precincts are designed for fair representation - now you have the power to advocate for your neighborhoods and your personal communities.
We have officially launched our Redrawing Revere Public Input page to get your input. Use this page to tell us about your community. Show us where your community lives, describe who they are, and tell us why the power of their vote will be stronger together!
City Hall Online
The vast majority of interactions that residents may need to have with city hall can be done safely from a phone or computer. Residents who need to conduct city business in-person should call 3-1-1 to make an appointment with any city department. All City staff continue to report to work to provide full service to Revere residents.
Here's a handy list of things you can do online. If you have questions or requests, send them our way.