Revere City Council
President / Vice President
Joanne McKenna
City Council President Pro Tempore
Ward 1 City Councillor

Contact
830 Winthrop Ave.
Phone: 617-697-7596
Representing Ward One, my goal has been to make a positive change for the betterment of Revere and its residents.
I grew up in Beachmont and taught at Revere High School for 32 years. I founded the Revere Beautification Committee and the Beachmont Improvement Committee.
As Ward One Councillor of of my more recent accomplishments has been the acquisition of a bus stop from Beachmont Station to Stop & Shop.
Councillors At Large
Steven Morabito
Councillor At Large

Contact
122 Suffolk Avenue
Revere, MA 02151
Phone: 781-420-6975
Councillor-at-Large Steven Morabito is a lifelong resident and graduate of RHS. He obtained a B.S. degree in Business Management from Salem State University.
Steven has a strong work ethic due to his twenty years of management experience and working in the supermarket and retail industry. Also, he is a Realtor® and his vast knowledge gives him an understanding of the economic landscape of Revere and what development is needed to help Revere prosper.
He serves on 6 of the 10 Council SubCommittees and is the Chairman of the Economic Development Subcommittee. Steven also served as Vice President of the City Council.
Councillor Morabito serves our city with great pride. His passion for our community and serving the people of Revere makes him a strong, independent voice on the City Council. His priorities include Education, Public Health & Public Safety, Substance Use Disorder Services, Housing, Economic Development, Elder Affairs, and Veteran Affairs.
Dan Rizzo
Councillor At Large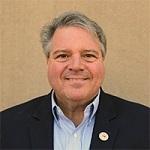 Contact
35 Roland Rd.
Revere, MA 02151
Phone: 781-629-7461
Anthony T. Zambuto
Councillor At Large

Contact
Revere, MA 02151
87 High Street
Phone: 617-680-4062
Marc Silvestri
Councillor At Large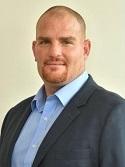 Contact
500 Revere Beach Parkway U4
Phone: 857-383-9721
Gerry Visconti
Councillor At Large

Contact
29 Case Drive
Revere, MA 02151
Phone: 617-594-4633
Gerry is serving his first term as City Councilor at Large. Prior to being elected to the City Council, Mr. Visconti served on the Revere School Committee where he served as secretary and was Chair of the Plant and Maintenance Committee. As A long-time resident of Revere, Gerry along with his wife Danielle Rose - Visconti are raising their four children, Gerry (15), Sofia (13), Sabrina (12), and Joseph (8) here in the city. Gerry attended St. Domenic Savio, H.S. and is part of the 1987 graduating class. He is a graduate of Northeastern University with a Bachelor of Science Degree in Business Administration with a concentration in Accounting. Mr. Visconti is a small business owner in the City of Revere, where he serves as President of Middlesex Mortgage Financial, Inc. Gerry also remains very active in the community. Along with being the Treasurer of the Youth Hockey Program East Cost Jr. Patriots in Revere, Gerry also enjoys coaching our young athletes the game of hockey and baseball.
Ward Councillors
Ira Novoselsky
Ward 2 City Councillor

Contact
53 Dehon Street #1
Phone: 781-289-7031
Fax: 781-284-4097
Ward 2 Councillor since 2002. Prior City Councillor service 1978-79.
Veteran - Military service for 27 years. 6 years Army Reserve (1968-74) and 21 years Mass. National Guard (1986-2007). Past National Commander, Jewish War Veterans of the USA (2008-09). My goal is to continue to make Ward 2 a better place to live. Married to Rochelle Gaber, Son Seth married to JeanneMarie and 2 granddaughters, Olivia and Charleigh.
Anthony S. Cogliandro
Ward 3 City Councillor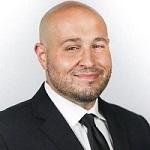 Contact
105 Newman St
Phone: 781-629-9692
John Powers
Ward 5 City Councillor

Contact
Richard Serino
Ward 6 City Councillor

Contact
50 Carlson Avenue
Phone: 781-629-9946
Richard J. Serino is a proud, lifelong, 4th generation resident of Revere who is always willing to stand up for the best interests of his community. His record of service to the people of Revere exemplifies his strong devotion to improving his beloved city however possible. For nearly six years, he has had a unique front-seat perspective to the issues of the day facing his neighborhood and city through his professional work as a legislative staffer to Revere's State Representative.
Over the years, Councillor Serino has built strong, working relationships with state and local leaders on a wide variety of issues affecting Revere's residents. Outside of work, he is actively involved in the community. He is a Lector at St. Mary's Church, and a member of the parish's Holy Name Society. Additionally, he is a member of the West Revere Neighborhood Group, and is also an Eagle Scout.
Links and Resources