School Committee
School Committee
John Kingston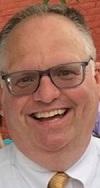 Contact
I am a lifelong resident of the City of Revere. I attended Revere Public Schools and a proud graduate of Revere High School. I graduated from Bentley University with a degree in Management.
After many years working in retail management, I took a position with the Revere Municipal Employees Federal Credit Union and have been the Manager/Treasurer for the past 13 years. Having worked at the Credit Union for the past 21 years has afforded me the great privilege of working with many City employees including City Hall, Police, Housing Authority and School staff.
I have enjoyed being involved with Revere High School sports for over 18 years assisting with football, basketball and hockey.
I have two children. My daughter, Jennifer, is a Revere school teacher and my son, Jeffrey, is a Revere police officer. I am proud they are serving the community where they grew up.
Aisha Milbury-Ellis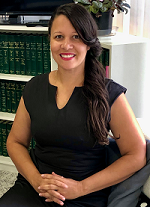 Contact
89 Lancaster Avenue
Phone: 781-629-4509
For a combined 16+ years, Aisha worked at the Board of Bar Overseers and then as an investigator for the Office of Bar Counsel, while obtaining degrees from both the University of Massachusetts and the New England School of Law. In 2015, she began working at DeMoura|Smith, LLP, where she effectively represents clients before the Massachusetts Superior, State Appeals Courts, Federal Courts and Administrative bodies. She has handled various multi-party civil litigation matters, including premises liability, negligence, personal injury and wrongful death, contract disputes, consumer law, Title VII of the Civil Rights Act of 1964, higher education law and she also conducts independent workplace investigations.
Aisha is currently a member of the Board of Directors at FPCU and has served on the Governing Board at the Paul Revere Innovation School, where her children attend school.
Susan J. Gravellese

Contact
43 Randall Road
Phone: 781-286-1386
I am a life-long Revere resident and a graduate of Revere High School, with the fourth generation of my family currently attending the Revere Public Schools. I will continue my commitment to ensure that every child has the same opportunities my children did, to receive a well-rounded education and go on to pursue their dreams.
Stacey Bronsdon-Rizzo
Vice Chair

Contact
510 Revere Beach Blvd #707
Phone: 781-775-3439
Stacey is serving her 7th term on the Revere School Committee. She is passionate about being responsive to her constituencies in governance, sensitive to the diverse needs of all learners, an advocate for students and learning before the people of the community and a vigorous ambassador for public education! Stacey is currently Chair of the Policy Committee, member of the Health/Special Ed & the Safety/Security sub-committees along with liaison for RPS Health & Wellness, SEPAC, Board Member at Shore Educational Collaborative and Massachusetts Association of School Committee President-Elect.
Stacey is proud to be strong minded, determined and a free thinker! More importantly her proudest accomplishment is her marriage to John Rizzo for 37yrs, along with their sons & daughter in laws, Jonathan, Jilleen, Adam, Rose, Nicholas, Alexa and their precious grandchildren, Sylvia, Adeline, Parker, Ezra & Cora!
Michael Ferrante

Contact
59 Burbank Street
Phone: 781-284-7491
Carol A. Tye

Contact
51 Endicott Avenue
Phone: 781-289-1608
Northeast Metropolitan Regional Vocational School Committee
Anthony Caggiano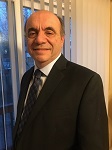 Contact
103 Patriot Parkway
Revere, MA 02151
Phone: 617-962-3933
Anthony Caggiano was born and raised in Revere. He graduated from Revere High School and Suffolk University. Father of three sons, Anthony, Alex and Andrew, who are all graduates of Northeast Regional. Anthony is committed to maintaining student's safety protocols while still providing the students with the best education and future employment opportunities.