Integrated Pest Management
Online Rodent Control Extermination Waiver
You can now request a rodent control exterminator for the EXTERIOR of your home ONLINE!
Complete the Rodent Waiver Complete la exención (en español)
Paper Waiver
Residents also may apply in-person and drop off the waiver at the Mayor's 311 Constituent Service Center in Revere City Hall.
The City of Revere must have a copy of your completed and signed Rodent Control waiver.
Residents are encouraged to file in a waiver if they observe any of the following activity-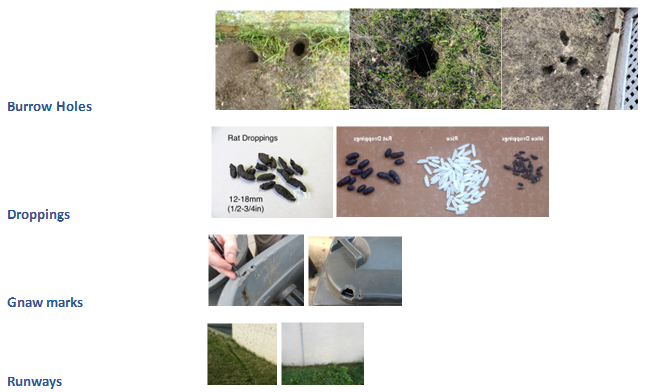 Be prepared to answer the following questions:
Have you completed, signed and uploaded or emailed the City a Rodent Control waiver (property owners and managers only)?
Is there a dog on the premises?
Do you have a locked gate?
Please do not send us a waiver to check your property if you have not seen evidence of rodents at your address.
What Does a Waiver Do?
A Waiver provides the City the ability to grant an exterminator access to the exterior of your property to look for signs of rodent activity, exterminate any burrows, and place rodent control bait stations on your property. Residents need to contact Revere 311 for follow up treatment and bait box refills.

Approach to Rodent Extermination
The City of Revere is tackling the rat problem in Revere through a multi-pronged approach. Read Mayor Arrigo's op-ed on the City's more aggressive plan in addressing the rat problem.
The revised approach includes:
Extermination of burrows and baiting for any properties where we have received a Waiver from a property owner or manager.
Increased information and awareness to the public about what attracts rats.
Increased funding for rat control.
Uniform trash cart program including large closable trash carts.
Increased enforcement of trash and overgrowth regulations.
Rodent Policy
The City of Revere implemented one of the most aggressive rodent control actions of any area municipality. This policy requires significant cooperation from residents. The City simply cannot fight this on its own. It requires all of us working together, to improve the health, wellness and safety of our families.
What follows lays out the plans for what role the City is taking on to fighting this growing regional issue, and what responsibilities the City is expecting to put on its residents.
City Role on Private Property
The City has hired professional exterminators to respond to complaints of rodents from residents over the course of the next year. Property owners and managers who contact 3-1-1 and supply a signed waiver will have their property inspected by an exterminator within 14 days.

Note that the City is not able to guarantee that exterminators will contact property owners prior to inspection. Information that the public should supply the City via 3-1-1 call, web or mobile request:
If you have seen evidence in your yard of rodent activity, please describe what you have seen.
Do you have pets or children that access your yard.
If you know of specific areas where there are holes in the ground that might be from rodents, please describe where you have seen them.
Inspectors and/or Exterminators will notify you when they have visited your property.
If Burrows are Found
If rodent burrows are located on the property, exterminators will use products approved by the State and the EPA for extermination of rodents. If burrows to a single nest are located on multiple properties, exterminators will attempt to contact neighbors and get signed waivers, so that all burrows to a nest can be eliminated at one time. This is an important step for success.
Within one month of any burrow treatment, exterminators will return to the property to assess any changes. If burrows are found to have been reopened, suggesting that rodents have returned, exterminators will treat those burrows a second time. For continued service, please contact Revere 311.
For each treatment, exterminators will leave a note at the door of the residence informing them of what actions were taken.
If Burrows Are Not Found
Exterminators will thoroughly examine properties for burrows if there is a waiver on file. If no burrows are found, exterminators will seek other evidence of rodent activity, such as rodent droppings, rub marks or footprints. If evidence is found, exterminators will leave a locked bait box with rodent bait. Exterminator will leave a note on the property door explaining what actions have been taken.
If no evidence of rodent activity is found, exterminator will leave a note on the property door explaining what was searched.
City Role on Public Property
Exterminators will inspect the areas outside of public buildings, and will walk through public parks, fields and playgrounds, to check for rodents. If any burrows are found and treated, exterminators will leave flags at treatment sites as notification for users.
Exterminators will also periodically inspect certain city-owned vacant lots, and treat as needed.
Resident Expectations
The City of Revere is providing a free service — one that is well beyond what it has ever provided previously, and beyond what other cities and towns provide. Residents must take actions to help prevent and eliminate rodents, or this effort will be undermined.
If you see rodents in your yard, sign a waiver, and submit it to the Revere 311 office by emailing revere311@revere.org, using www.revere.org/311, or using the Revere311 Mobile App.
If you see rodents in your neighbor's yard, or activity that you think must be dealt with, talk with your neighbors about signing and sending in a waiver, and encourage them to contact 311 for an inspection.
Maintain a clean garbage and recycling area, to eliminate any food and water sources for rodents.
When putting trash and recycling out for collection all trash barrels should be sealed closed, and no trash bags should be placed on the ground.
Report rodent activity on public land to 311.
If rodents return to your property after more than two City treatments, it will be the responsibility of property owners to continue extermination activities, or rodent harborage ordinances may be utilized to enforce improved rodent control. Fines can range from $25 up to $490 per violation for failure to prevent rodents on a property.
This policy is for small property owners only. Commercial and large residential properties (5+ units) are responsible for rodent control on their properties.
Properties are limited to a maximum of six visits annually by the rodent exterminators, unless, ongoing activity is observed on the property.
Exterminator Expectations
Exterminator will have rodent control specialists in the city on a weekly basis for the duration of the contract (until the financial upset limit is reached)when weather conditions permit.
Revere 311 will provide a weekly list of properties for exterminator to visit, based on constituent reports. Most likely that list will be provided each Monday morning.
Exterminator will leave information at each visited private residence briefly summarizing what was found and done at the property. Exterminator will take a photograph of that completed flyer and provide a copy to Revere311 for record keeping.
Exterminator will place a flag at the location of any public burrow exterminated.
Exterminator will provide weekly data.
Exterminator will communicate with Revere311 if weather conditions will not allow for activity at any point during the contract period.
Exterminator will provide a monthly budget update.
Revere city officials reserve the right to reprioritize work depending on what is learned from ongoing data and budget results.
Failure to abide by the terms above may constitute a breach of contract.
Animal Control
The Revere Animal Control officer works out of the Revere Police Department. For Animal Control matters unrelated to rodent control, you can reach Officer Anthony Masiello at 781-286-8345.
Visit the Revere Animal Control website for more information.
Frequently Asked Questions
Who is the rat exterminator in my neighborhood?
The City has hired two companies.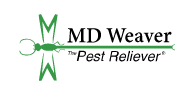 How will I know if an exterminator has been by my property?
How will I know if rat burrows have been found on my property?
Will I need to keep pets or children out of the area for a period of time after extermination? If so, for how long?
What follow-up happens after a burrow or nest has been exterminated?
What should I do if I see a live rat after extermination?
What are the next steps after this extermination program?
What can residents do to help?
Can I sign a waiver if I'm a renter?
Was your question not listed here? If not, you can use the Revere311 app, revere.org/311, or call 3-1-1 (781-286-8311) if you additional questions.