Online Bill Payments
Effective January 1, 2022: ALL Credit/Debit Card fees will be billed to the taxpayer at 3%. ACH/Check Bank fees will be absorbed by the City.

For the convenience of residents and taxpayers, the City of Revere accepts online payment for a variety of taxes, fees, and payments.
Accepted credit card payments by Visa, MasterCard, Discover, and American Express.

PLEASE NOTE: If you make a payment and it does NOT go through successfully the First time Do Not Retry. Call the Collector's Office at 781-286-8120.


If you are paying Real Estate Tax and you own more than one parcel, you may need to search by bill number, barcode number or by street without number, to find additional parcel information.
Troubleshooting
Tax, Water & Sewer Bills. The site for payments of Tax and Water and Sewer Bills is best used with popup and ad blockers turned off.
If using Internet Explorer 11, see the image below for turning off your popup blocker.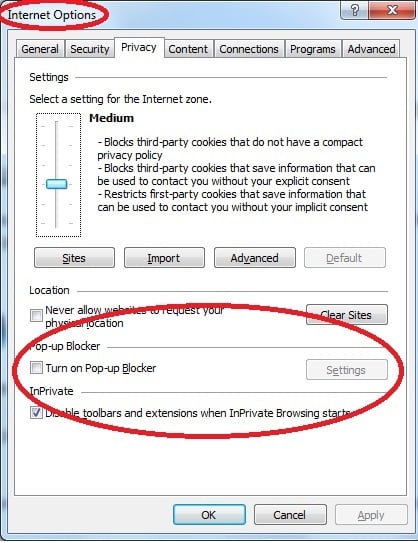 Epermitting. If you have completed all fields on the payment page on CitizenServe and it is not accepting your card, be sure to manually enter your credit card information, and don't use the auto-fill. If that still fails, you may need to try a different browser.