We're Onto The Future
November 14, 2019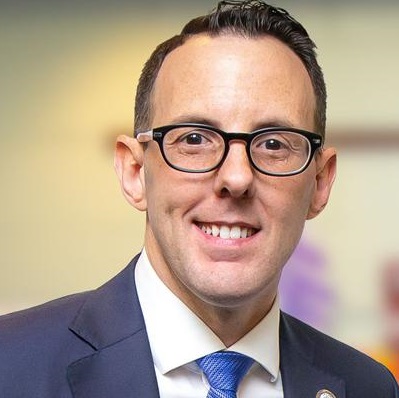 By Mayor Brian M. Arrigo
Now that the election is over, our first and most important task is that we all join in the singular pursuit of the one idea that everyone agrees about: progress and improvements in our city.
No doubt, this dynamic time in Revere's history delivers unprecedented opportunity. But we also will encounter age-old issues like controlling taxes, assuring a top-quality school system, and maintaining a high quality of life for all our residents. I am optimistic that our growth will help furnish the City with the resources necessary to address those issues.
I don't expect unanimous approval of every decision I make during the next four years. But I promise that every one of those decisions will be guided by my heartfelt conviction in what I believe is best for the City of Revere.
This means honest, open government, a government that listens to people, strives to help where we can, and abides the highest standards of integrity.
This means advocating always for what serves the City best, and that is the only criteria that matters.
This means pursuing technology and best practices that will foster efficient, productive services throughout our municipal government.
This means that we never stray from these objectives.
Revere's growth is the catalyst to our future. As future development grows out of vacant, unproductive properties, as new hotels open in our city, as Amazon matures into the City's largest employer, and as the historic reformation of Suffolk Downs unfolds in the years to come, Revere will be situated like never before to seize opportunities that for too many years have passed us by. Our location and our people always have made Revere a city with the potential for greatness. Now, we have the chance to turn that potential into reality.
Will challenges accompany our growth? Yes. But we are resolute in our approach to address the consequences of growth. Modern technology, a strong working relationship with our State and Federal delegations, and cooperative efforts with our commercial sector will assure the most effective remedies that minimize the effects of growth while we maximize its positive results.
This is the dawn of a new, vibrant Revere. We are a diverse, welcoming city where families of all backgrounds can work and build a better life for themselves. Growth translates to municipal prosperity, and that produces a higher quality of life for everyone
In the next four years, I extend a welcome to every resident of Revere to join me along the path of prosperity. We have made great strides, and we are far from done.