North Suffolk Public Health Collaborative
The North Suffolk Public Health Collaborative is a joint effort of Revere, Chelsea and Winthrop to work together on public health challenges where joint effort can be more effective than individual work. We convene stakeholders in the three communities to select priority issues for cooperative focus, policy work, and impact.
About Us
The North Suffolk Public Health Collaborative was created in 2016 by Revere, Chelsea and Winthrop. The three neighboring communities recognize that working together on some public health challenges can be more effective than addressing them alone as individuals. The role of the Collaborative's director is to work with and convene stakeholders in health and human services from the three communities, including municipal officials and staff, hospitals, health centers and other service providers, resident groups, community-based non-profits and other agencies. Ultimately we will select priority issues on which we can cooperate on programs, policy changes or funding.
The Collaborative's director reports to the Collaborative's board, which is composed of the chief executives of the member communities: the Mayor of Revere, the City Manager of Chelsea and the Town Manager of Winthrop. The three communities fund the collaborative, proportionally to the size of their populations. In the future, targeted grants may be sought for specific initiatives.
In its first year of operation, the Collaborative:
Held a three-community Stakeholder's Forum, gaining a wide diversity of input on health concerns
Presented "The Opioid Epidemic, Our Businesses & Workplaces" forum with the Chambers of Commerce of Revere, Chelsea and Winthrop for businesses and other employers
Organized a presentation by Building Pathways, an opportunity for apprenticeships and careers in the construction industry, recognizing that employment is a key social determinant of health
Convened a Mini-Summit on Child Obesity and Diabetes, with health providers, public schools, non-profits and health departments to discuss ways to address the conditions more effectively.
Community Health Needs Assessment
In 2018-2019, the Collaborative is coordinating a unique, comprehensive three-community, all-provider joint Community Health Needs Assessment.
Revere, Chelsea, and Winthrop are looking at the strengths, challenges, and public health needs of our communities and region. With this information, we can find solutions that better meet the needs of our residents.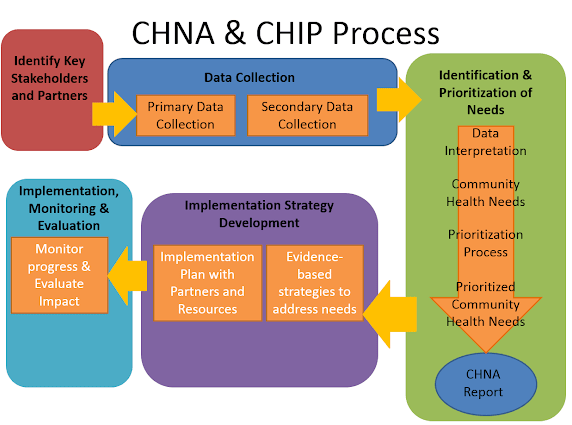 This project will culminate in October 2019 with a Community Health Improvement Plan that can guide future planning and activities of health and human services providers working with stakeholders from Revere, Chelsea and Winthrop. Residents from all three communities filled out over 1800 surveys on community health and quality of life issues. The survey was available in English, Spanish, Portuguese and Arabic. Focus groups and interviews were also conducted in order to obtain an understanding about all segments of our communities' populations.
The Revere Mayor, Chelsea City Manager and Winthrop Town Manager taped a video shown on community access TV, describing the importance and potential of this project.
Resources
Contact Information
Jeffrey R. Stone
Director