Point of Pines Engine 2 Fire Station
Study and Design
Due to the recent growth of the city and the need for additional services for the Point of Pines, Oak Island and beach front communities, the Point of Pines Fire Station underwent a feasibility study to determine if continue full-time use of the station could commence with improvement of the existing building or replacement of the building was necessary to meet modern fire and EMS services. In addition, the city emergency services are in need of a training center, and the Point of Pines community is in need of a voting center and a gathering point for other such community activities.
Based on the results of the feasibility study, the consultants determined the modern needs for fire and EMS services had rendered the existing building cost prohibitive for repairs and upgrades. Therefore, design services were procured for the replacement of the fire station to include modern fire and EMS services, a training center for the city emergency services, and provide the Point of Pines a community room for voting, meetings, and community activities.
Please refer to the additional information herein for details and progress of the station development.
Timeline
The design is currently ongoing with the anticipated schedule as follows:
December 2021 – Design Complete
January 2022 – Contract Bidding
February 2022 – Contract Award
March 2022 – Construction Start
December 2022 – Construction Complete
January 2023 – Open and Operate Station
Floor Plans
The floor plans of the station include modern firefighting safety features in the building design.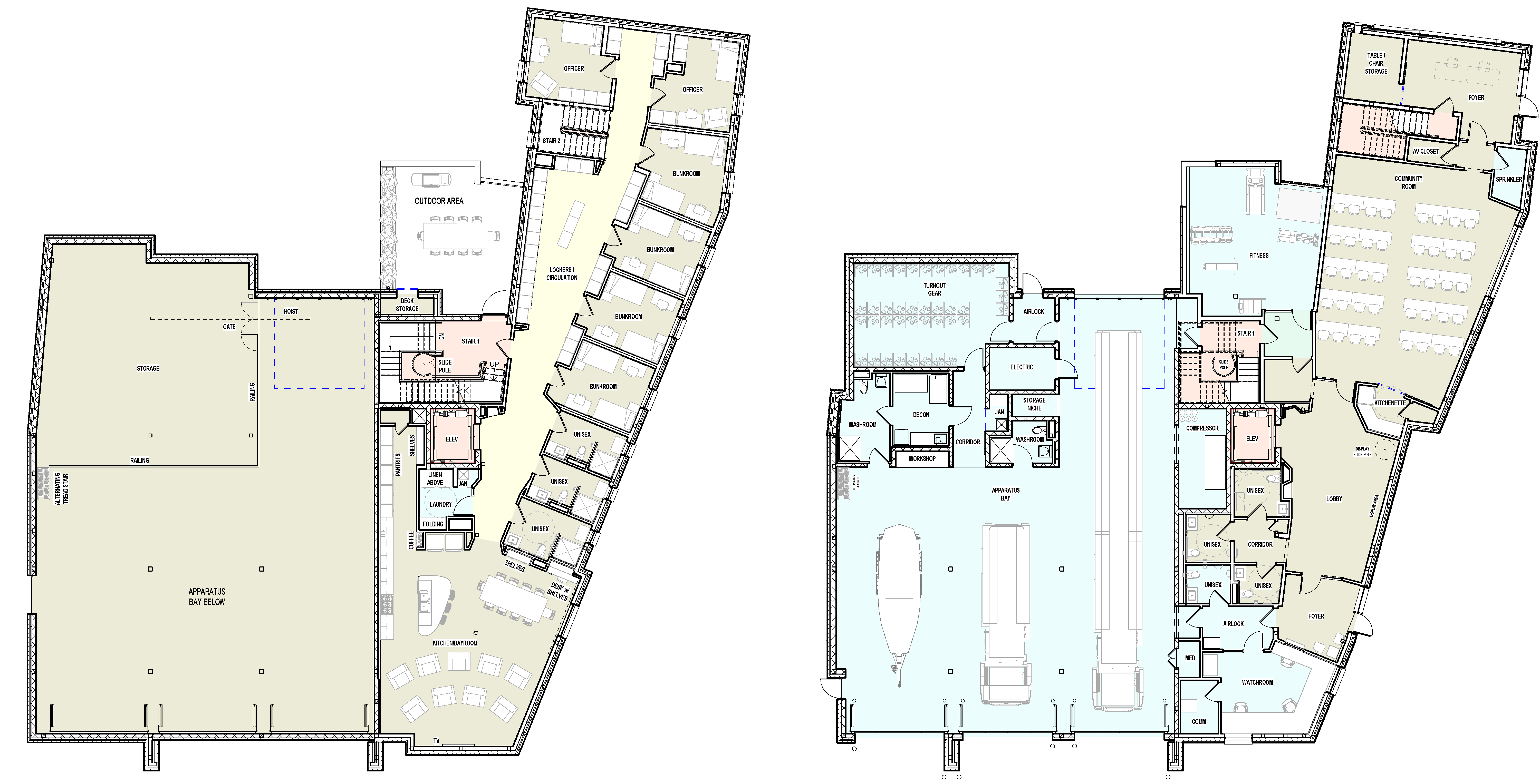 New Building Perspectives
This perspective represents the station design from the Lynnway to the public entrance.
This perspective represents the connection between the station and the Lynnway with the exit from the community room. Note that the fire fighter memorial is under design for relocation to the north of the station.
Former Station
Picture at the front of the old Point of Pines Fire Station.
(Click on photo for full size)
Demolition progresses of the old station with the entrance bays removed. (Click on photo for full size)
Demolition Videos