Projects and Initiatives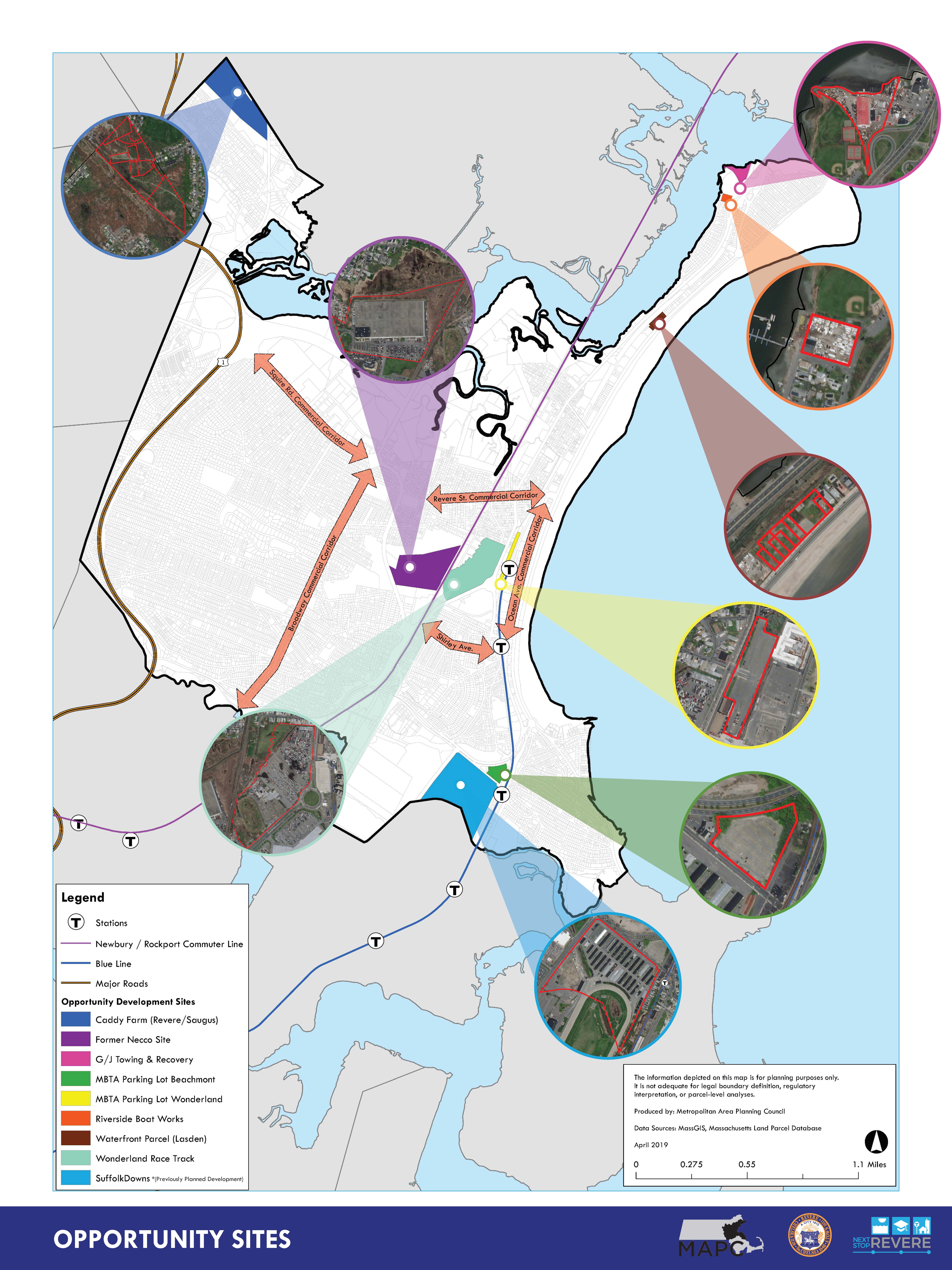 In addition to monitoring the development of over thirty distinct projects citywide in FY2019, the Office of Planning & Development, in collaboration with private development entities and public sector authorities, also plans for large-scale developments and long term initiatives. These include master planned sites, which are integrated communities that are planned at a broader perspective and typically include complimentary amenities and infrastructure investment; commercial and mixed use districts targeted for revitalization; large-scale vacant sites that offer robust economic development opportunities; and the Federal Opportunity Zones program.
Photo Contest: Revere Weathers the Storm
We are excited to announce the "Weathering the Storms" Photo Contest by the City of Revere, DCR, and the Revere Society for Cultural and Historical Preservation. The competition aims to find the most exceptional photographs of storms across our City. We encourage vintage and recent photographs that show our vulnerability to the natural hazards that mother nature brings. We encourage recreational as well as professional photographers to submit original photographs, color photos referred , however, black and white will also be considered especially for vintage photos.
The selected "Weathering the Storm" photographs will be printed and featured on decorative display banners with photo credit to the photographers and hung along Revere Beach Boulevard, the Lynnway, and Ocean Ave during the upcoming 2021 summer and fall season. Revere is vulnerable to many natural disasters, Tornado, Northeasters, Blizzards, Coastal, Backshore and inland Flooding to name a few, please share your pictures to tell the story of Revere weathering the storm.
Each contestant can submit one photograph for consideration. The completed project aims to display 50 banners along Revere Beach Boulevard, the Lynnway, and Ocean Avenue.
The deadline for entry is January 15th, 2021 you can review the full list of eligibility criteria and instructions to submit your photo at: www.revere.org/photocontest or www.reverebeach.com.
Please direct any questions to Elle Baker, 781-286-8181.
City of Revere Hazard Mitigation Planning 2021
Coastal Resilience Feasibility Study for Riverside and Point of Pines - MVP Action Grant
The Point of Pines/Riverside Area Coastal Resiliency Feasibility Study is an integrated coastal protection initiative for the City of Revere. The study consists of six memorandums aimed to evaluate the flood vulnerability and potential mitigation options for the City.
Master Planned Sites
Waterfront Square. Waterfront Square, which includes contiguous parcels spanning from Revere Street to the MBTA Wonderland Station along Revere Beach, is one of the Boston area's fastest growing neighborhoods. The development primarily consists of high-end residential complexes (two of which are already leasing) that are complemented by hotel and restaurant projects.
Suffolk Downs. Located along the Revere-Boston border, this 161 acre former horse racing destination will be transformed into a series of transit-oriented, mixed use neighborhoods. With 51 acres in Revere, the site's opportune location near two Blue Line MBTA stations will add substantially to the city's housing stock, commercial and office space, and active recreational and open space.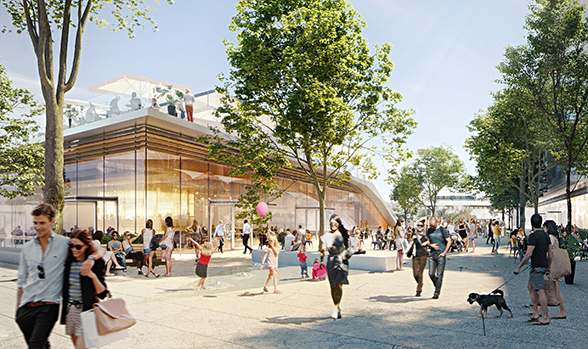 Districts
Creative District. To complement investment along Waterfront Square, the City is planning for further redevelopment efforts along the southern section of Revere Beach between Eliot Circle and Shirley Avenue. This new Creative District will contribute to the ongoing revitalization of historic Revere Beach into an attractive and robust commercial and recreational destination for residents, visitors, and businesses alike.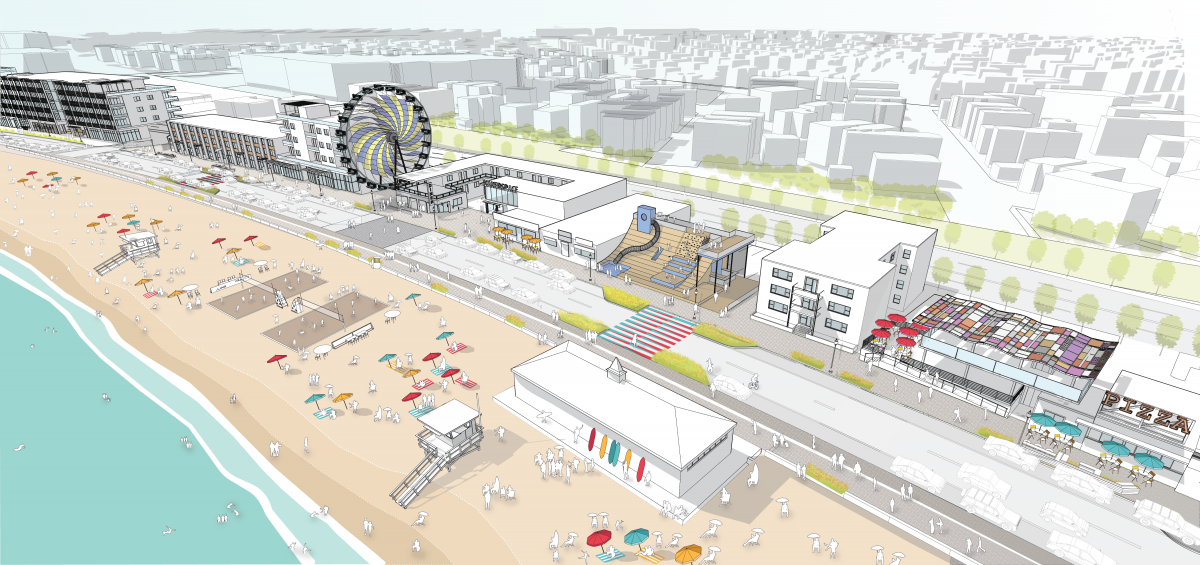 Broadway Business District. Revere's Broadway corridor functions as a central civic, commercial, and travel artery for the city. Broadway is home to City Hall, multiple public and civic institutions, as well as an eclectic mix of small businesses and residences. Broadway constitutes a segment of MA-107 and provides direct, convenient connections to the neighboring municipalities of Saugus, Lynn, and Chelsea.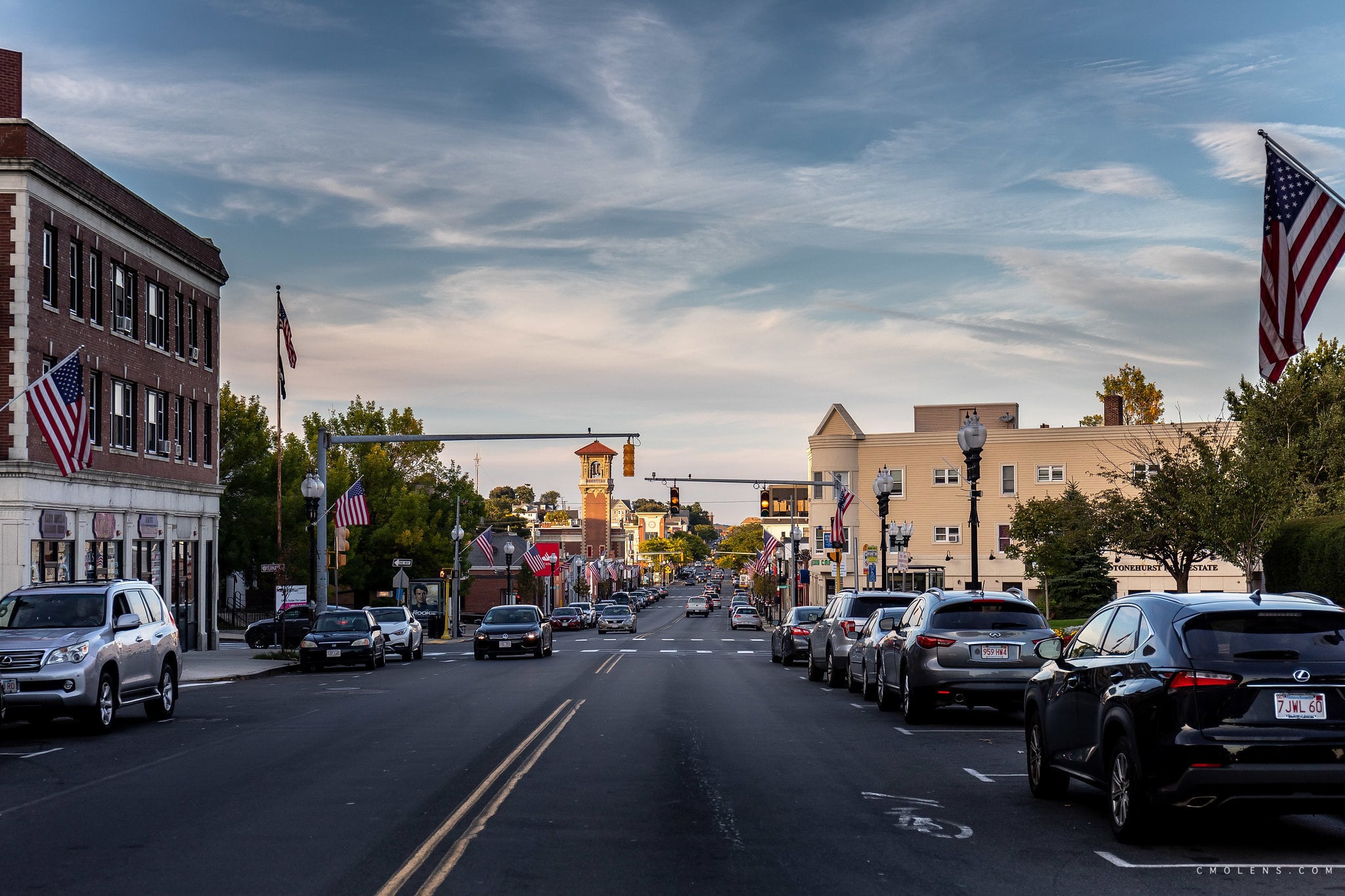 Shirley Ave. The Shirley Avenue district is a vital neighborhood commercial corridor that links Bell Circle and Revere Beach and provides connections to the MBTA's Blue Line at Revere Beach Station. Shirley Avenue's designation as one of the state's Transformative Development Initiative (TDI) Districts in 2015 has leveraged substantial technical assistance along with public and private financing to support its ongoing revitalization.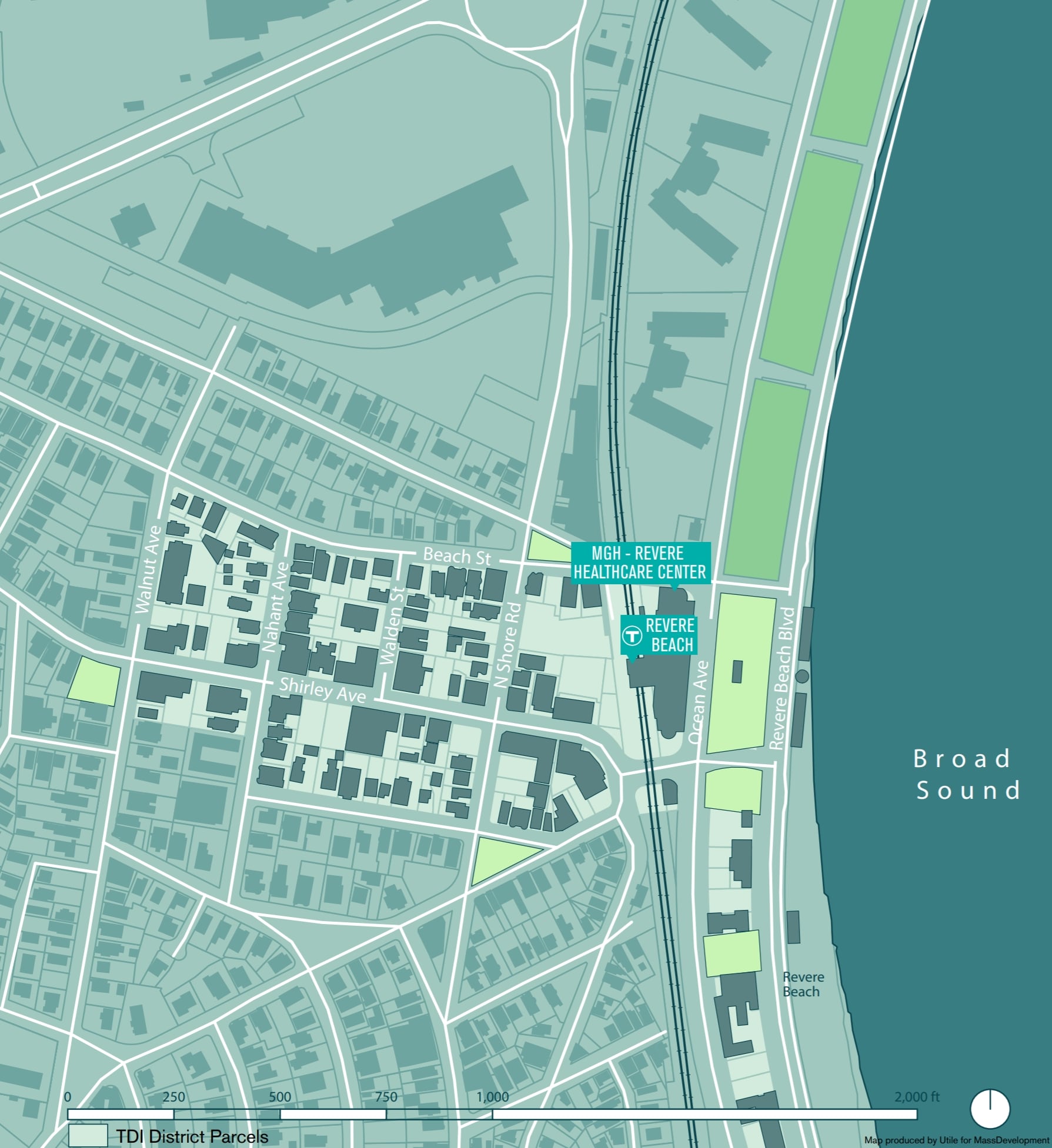 Key Vacant Sites
The mapped depiction of these sites is available at the top of this page
Necco. Before its abrupt closure in July 2018, the Necco factory was a critical commercial site and employment base for Revere. Positioned near the Wonderland Blue Line stop and former Wonderland racetrack, this 50-acre site rezoned to support biotech, advanced manufacturing, robotics, and similar industrial uses offers easy access to public transit, Logan Airport, and to travel corridors connecting Boston and the North Shore.
Caddy Farms. Comprising 30 acres in Revere and another 17 acres in Saugus on the former Weylu's restaurant site, the Caddy Farms site holds significant potential for large-scale redevelopment that could bring considerable economic benefits for the City's residents and businesses.
Wonderland. The 38-acre Wonderland Greyhound Park sits next to the state-of-the-art Wonderland Blue Line transit hub and Waterfront Square. Given its strategic access and proximity to public transit, regional roadways, and Revere Beach, several uses are being considered for the future site including hotels, office space, residential units, and a potential new commuter rail connection.
Opportunity Zones
The federal Opportunity Zones program seeks to provide incentives for investment in low income communities throughout the country. The City of Revere has two such zones, census tracts 1705.01 and 1707.02, which include portions of Revere's waterfront along Wonderland as well as the Shirley Avenue district and surrounding neighborhoods. These two opportunity zones are focused on facilitating transit-oriented development, housing, and positioning Revere as a workforce and innovation hub connecting Boston with the North Shore.
Contact Information & Hours
Mon.-Thur. 8:15am-5pm
Fri. 8:15am-12:15pm
Tech Leng
Director, Office of Planning & Development
617-461-8137
Frank Stringi
Chief Planner; Zoning Coordinator
781-286-8183