Revere Farmers' Market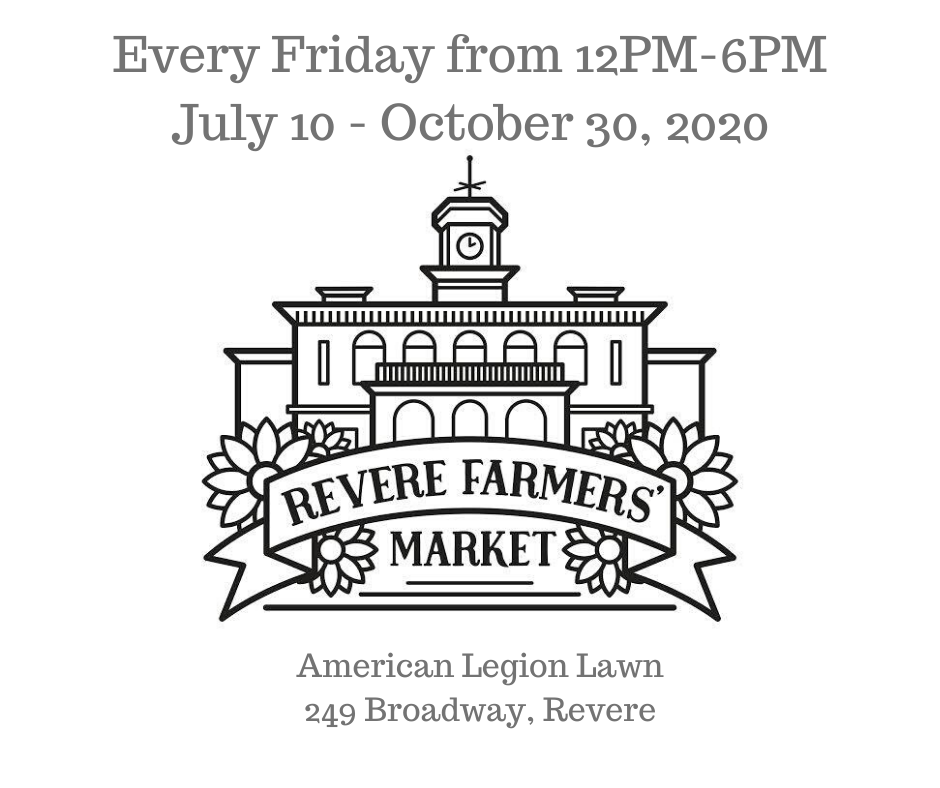 Revere Farmers Market 2020 Flyer
If you are interested in becoming a vendor fill out the online application for the 2020 season here. The online application is for farms, artisans, and non-profit table sign-ups. Submitting an online application does not approve your vending. The Farmers Market Manager or the HCI Director will contact you to confirm participation.
The Revere Farmers Market is a member of the Massachusetts Farmer's Market Nutrition Program and Healthy Incentives Program.
Like us on Facebook at Revere Farmers Market to stay up to date with weekly events.
NEW: Visit our new website for online ordering: https://reverefarmersmarket.square.site/
FAQ
When is the Farmers Market?
Every Friday between July 10 and October 30.
Come see us in person 12-4pm every Friday in July and August.
Order online for curbside pick-up or delivery from 12-6pm every Friday, July through October.
Where is the Farmers Market?
What is the website to order online?
Do you accept SNAP and HIP?
How can I get a $20 shopping card?
Who qualifies for a $20 shopping card?
What do I need to qualify for a $20 shopping card?
Do you have a dedicated time at the farmers market for Seniors to shop in July and August?